Kōrari Promotional Material
Resources to promote the Kōrari Programme
NZSTA hosts a series of Kōrari workshops throughout New Zealand to help people understand the role of school board members and inspire them to get involved – either by standing for election or voting in the mid-terms.
We've got a range of promotional resources and information to help promote Kōrari below.
Kōrari Promotional Flyer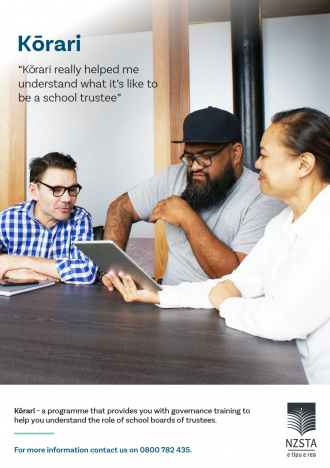 Kōrari Promotional Video
Watch and download our Kōrari Promotional video here.
Kōrari Learning Module Video
Watch and download our Kōrari Learning Module video here.
Community Member Guide
View our community member guide to the role of the school board for more information and advice on what you can expect from a school board member.
Kōrari powerpoint
This Kōrari powerpoint is used in the Kōrari workshops but can also be used by schools running their own information sessions for prospective board members.